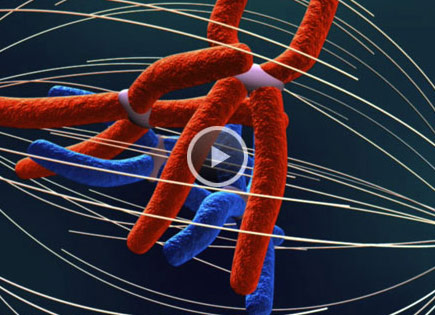 Move from static to active.
Animation adds the action you need to express ideas in a meaningful way, allowing for a richer, more stimulating interaction with information.
The animation team at Precision Graphics can take your two-dimensional art and get it moving. From complex biological processes to chemistry experiments to the formation of the Earth, we can animate any subject. Our specialists will take your ideas from sketch to final product. Precision Graphics delivers a living art piece that will not only communicate your message, it will do it with style.
Sometimes a two-dimensional illustration
leaves you flat.
"As a chemist, when I read an equation or think about a concept, there's sort of a movie that runs in my head. PG did just a remarkable job of working with me to get my vision onto paper and into animations."

— Julia Burdge, author, Chemistry
Mix a visionary chemist with Precision Graphics and you get revolutionary 3D illustrations that lead to innovative animations of complex chemical processes. Download the project