Eye-catching books start with astonishing design.
Enticing an audience page after page can be daunting. Let Precision Graphics set the stage.
Book design combines art and science. Precision Graphics' designers know how to create pages that are visually appealing and that also integrate text and images for ease of navigation and comprehension. We develop styles and color palettes to give your content a clear, unified, and attention-getting look.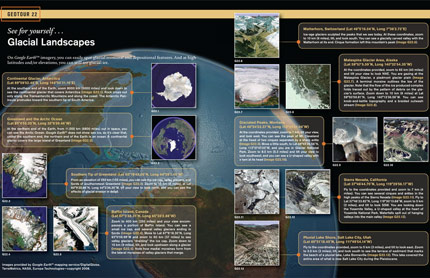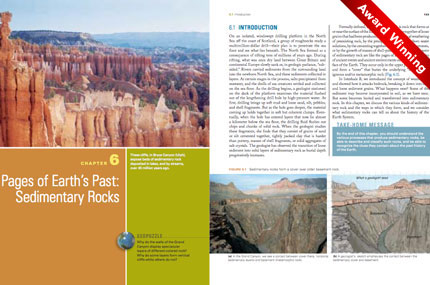 Spotlight your noteworthy content with our award-winning design.
"Among the best parts of the book are the illustrations, which are beautiful to look at and supplement the text perfectly . . . reinforcing concepts."

— Kenneth A. Ballew, reviewer
W.W. Norton and their author wanted a brand-new book design that would capture student interest while still maintaining pedagogical integrity. The book soon became a geology essential and also received the Crystal Book Award in college textbooks from the 58th Annual Book and Media Show. Download the project