Great communication based on great ideas.
Precision Graphics can help you realize your vision, whether you're hoping to bring new life to an old-school flow chart, create a book describing complex engineering processes, or visualize an elusive corporate philosophy.
We have extensive experience developing in-depth corporate and product communication materials that build strong brand identities. From the logotype to promotional materials, Precision Graphics understands how each component must integrate to form an overall brand identity and powerful marketing tool.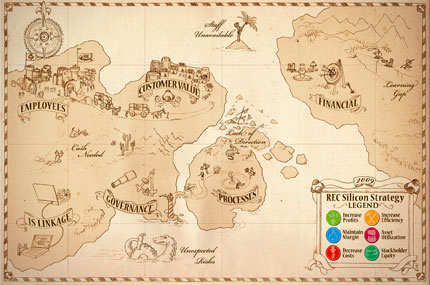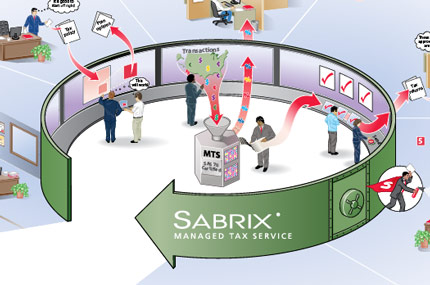 If you know what you mean, but no one else does, we can help.
"Launching a new and unique service in the market place requires giving your sales team an effective sales tool to convey the value – this illustration does just that."

— Director of Marketing, Sabrix MTS
Sabrix Managed Tax Services knew their business had valuable attributes to offer potential clients, but their initial visualization was hard to read and flat, making their communication channel ineffective. We took the challenge and developed a clear visual that prospective clients can now discuss and fully understand. Download the project